LaserSpeed provides fast and easy laser cutting services. Laser cutting is a solution when clean precise shapes cut from flat sheet materials is required. To guarantee high speed and quality, LaserSpeed uses high precision Amada machinery (CNC Laser Cutter) and specialised programming software.
Laser cutting is a very efficient way to cut a huge variety of materials fast and to create accurate results with minimal waste. This technique produces square, clean and burr free edges with minimal heat input to the surrounding material.
Laser cutting is also used for producing signage, labels, logos and screens.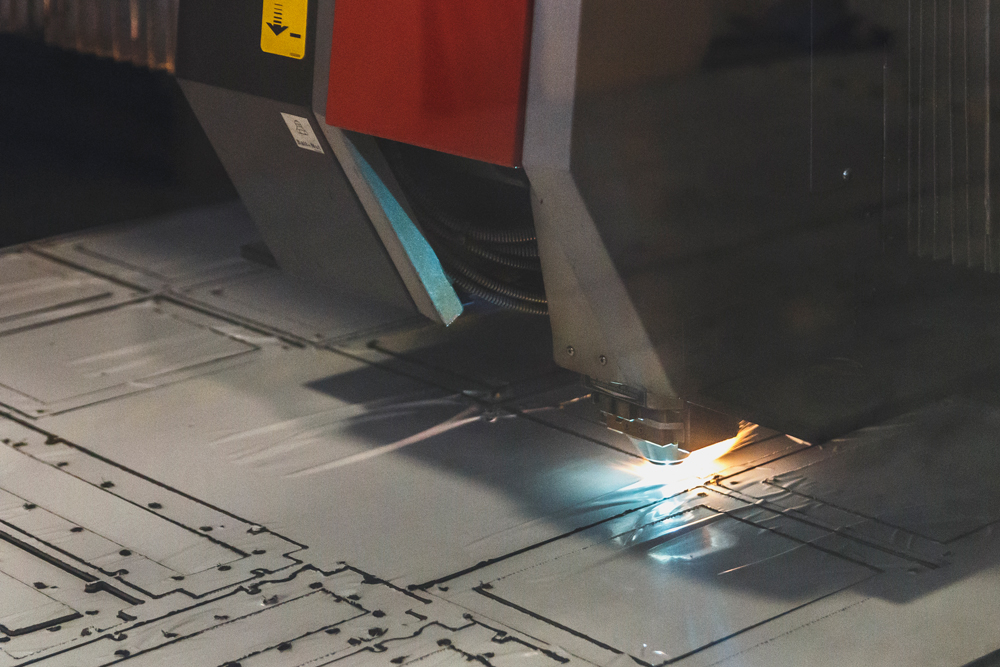 Laser Cutting Capacities
Maximum sheet size: 3000mm x 1500mm
Maximum sheet weight: 890kg
Typical machining tolerance: +/- 0.1mm
Repetition precision: +/- 0.05mm
See our Materials page for maximum thicknesses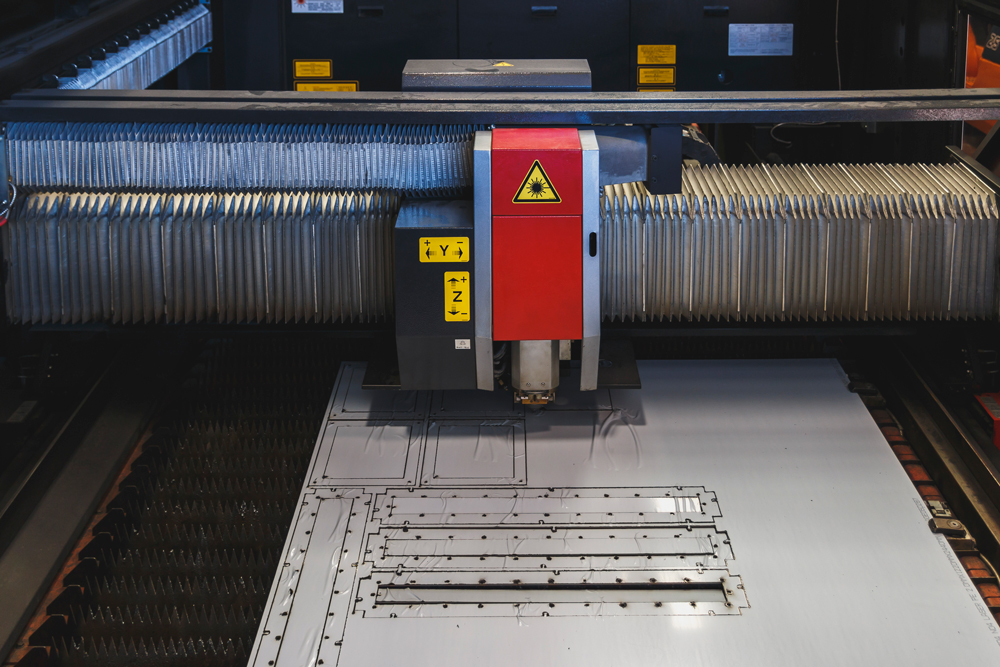 Advantages of LaserSpeed's laser cutting machine
Laser cutting is accurate, down to the hundredth of a millimetre
The speed of the machines and low cost of production allow for rapid prototyping and iteration of products and design
Once a design is perfected and cutting as desired, this process can be repeated and the laser cutter will churn out the design again and again with exact replication of detail
One-off designs can be created for a relatively low cost
What is flat sheet laser cutting used for?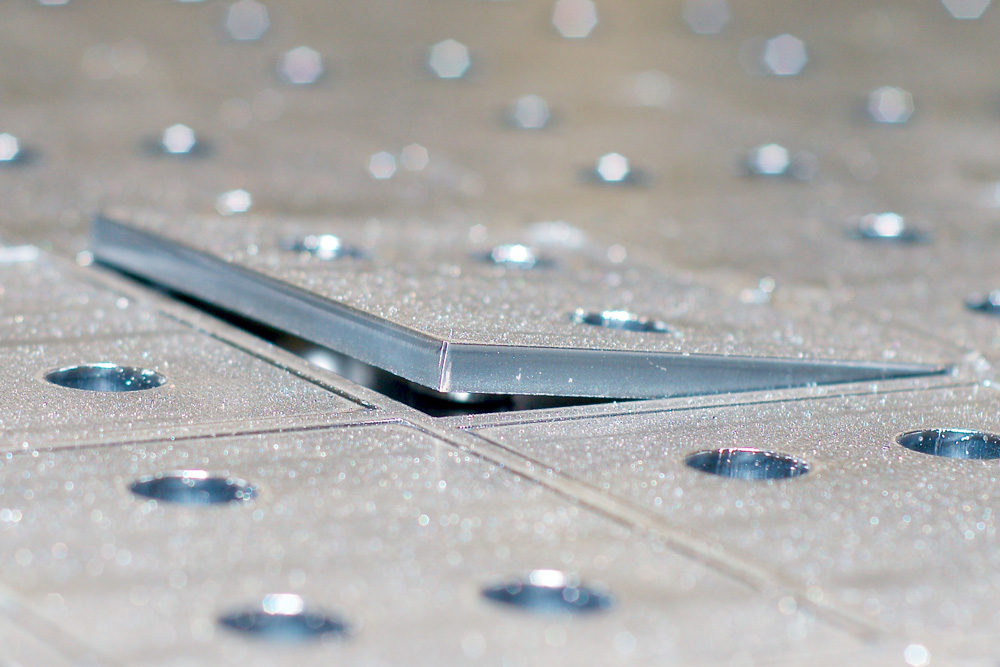 Material is cut all the way through, you tell the laser where to cut through vector line placement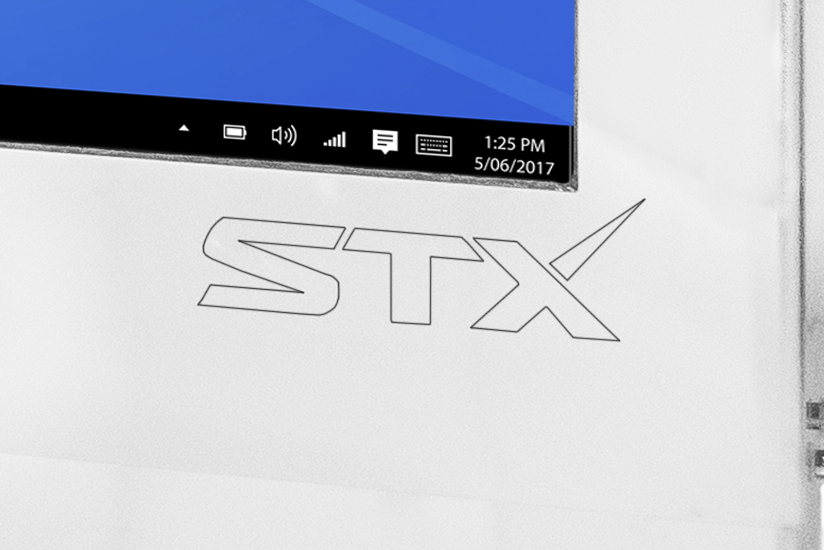 Put your branding on a product or create a memorable gift. You tell the laser where to etch through weighted line placement.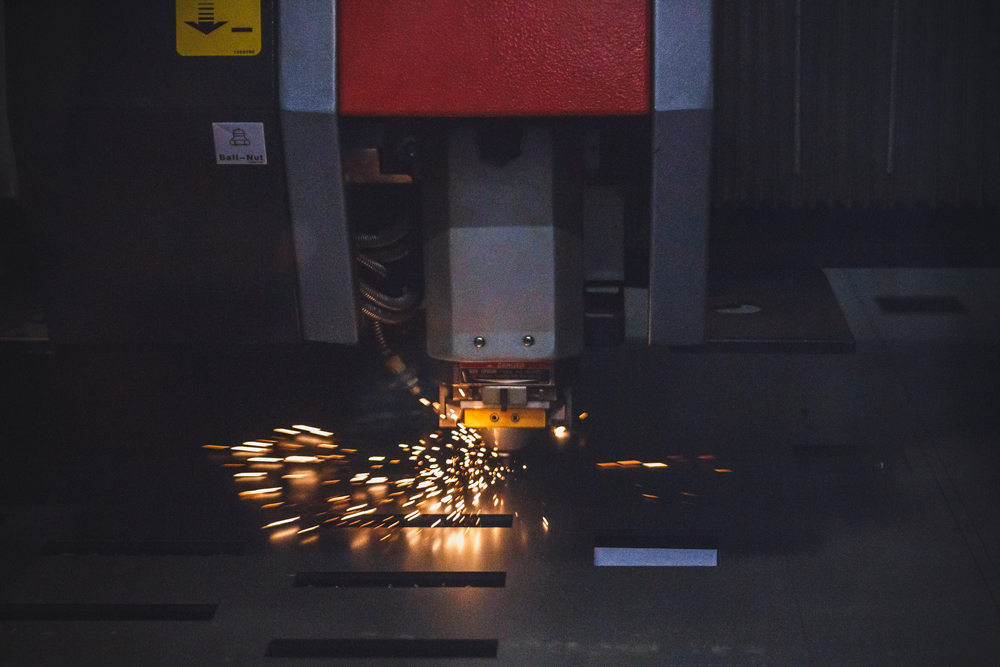 What is Laser Cutting?
Laser cutting system works by directing the output of high-power laser to cut and mark materials.
A high power CO2 laser beam is directed via a series of fixed and moving mirrors to the cutting head. Here, the beam is focused to a pinpoint and is projected through a small nozzle. A gas jet of air, oxygen or nitrogen is also passed through the nozzle. The material being cut is vaporised by the intense energy of the beam and ejected by the gas jet. The cutting head travels over the material by computer control, and a very thin, neat cut is produced. Laser cutting allows to cut and engrave flat surfaces such as wood, plastics, paper, metal and glass. The machine reads from a digital file to essentially finely burn materials to create a precise replica of your design.
Precision laser cutting is used in a range of applications and industries such as:
manufacturing
engineering
signage making
architectural model making
fashion design and fabric cutting
jewellery making
wedding invitations
food, wine and beverage
artists
Need laser cutting in Tauranga, Mount Maunganui or Bay of Plenty?
Contact us today to request a quote or to speak with LaserSpeed Team.